With the fourth quarter officially upon us, assessment becomes a hot topic. Over the next 9 weeks, you will be engaged in all kinds of assessment: Smarter Balance, DRAs, AVMR, Words Their Way, and SLOs. These assessments are important, but they can overshadow the assessments that are happening all the time in your classrooms. The assessments that take place on a daily basis, that inform your instruction, that tell you where you need to go with your students - these are the assessments that truly matter.

Assessment can be thought of in two ways: a

ssessment for learning and assessment of learning. Assessment of learning is when we give an assessment that is not used to inform our instruction. It is a summative assessment that tells us where a student ends. Assessment of learning has an important place in education, however, it seems to take up a bigger space in our psyche than is necessary. It really doesn't guide our instruction and isn't very useful to us on a daily basis. The assessment that is most important to your teaching and to your students' development as learners is the assessment that qualifies as assessment for learning. These include the baseline data you gather throughout the year when you use the DRA to determine reading groups, AVMR to determine math groups, and Words Their Way to determine what sorts students need. Assessments for learning are also are those formative assessments that happen on a daily basis that help you determine if your students mastered the lesson or concept, if there are misconceptions that need to be corrected, if you need to slow down or accelerate the curriculum. Assessment for learning is your opportunity to receive immediate feedback as an educator. It is your opportunity to answer the questions: What do my students know? What do they need to know? How will I know they know it? What will I do if they do or do not get it? There must be student work, student data at the heart of these answers. Here are a few videos from The Teaching Channel with ideas to consider incorporating into your daily routines in order to gather that data:As you look forward to your final quarter with your current class, think about how you can build those assessments for learning into your day. There is still time to make great impacts with our kids before gathering the final data.

On a different note...

Check out Red Apple courses coming up:
Powered by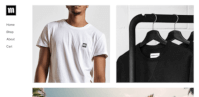 Create your own unique website with customizable templates.