On Monday, you'll be attending the district inservice. It will be a full day, jam-packed with information. Some of it might affirm things you are already doing, some of it might push you to try something new, and some of it might even overwhelm you. In this post, I want to speak to the part of you that will be or is already overwhelmed with the grand job you take on each day. Being confronted by the plethora of information, choices, and next steps that fly at you each and every day can be absolutely paralyzing. You may find yourself at a crossroads, standing still, looking in all directions wondering what your best route will be. Today and going forward, take time to stop, reflect, and choose to take one step at a time and move forward. As you leave the inservice, what can you take with you to your classroom tomorrow? Next week? Next month? Next year?


---

On a related note...
Powered by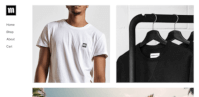 Create your own unique website with customizable templates.